Text marketing is a highly effective way to reach your audience, but how can you improve your results?

One thing that can supercharge your conversions from text is to make taking action as easy as possible for the customer. The way to do that? Reply to buy.

Reply to buy means that your customers just have to take one simple action to buy the product or service you've just texted them about. Here's how it works and why it's a powerful marketing feature:
What is "reply to buy?"
Just as it sounds, "reply to buy" means that when your customers receive a promotional message from you about a product or service, they just have to send a message back (something as simple as "yes") in order to make a purchase.

Much like the trend in ecommerce of one-click buying in order to cut back the number of steps for the customer, reply to buy aims to be as frictionless as possible. Customers don't have to click on any links and they don't have to do anything else besides reply with their instruction.
How does "reply to buy" work?
First of all, the customer must have signed up to enable "reply to buy." Their credit card and shipping details are stored securely so that when they reply to your text, they are automatically charged for their purchase and the fulfillment and shipping wheels are set in motion.

Gary Vaynerchuk's WineText is a well-known example of this sort of service. Customers on WineText's text marketing list receive a daily SMS message with an offer on wine. The offer and type of wine changes each day, so there's bound to be at least one kind that appeals to every customer over a period of time. If customers decide they want the wine, all they do is reply to the text with the number of bottles they'd like. They're automatically charged and the wine shows up on their doorstep in a few days.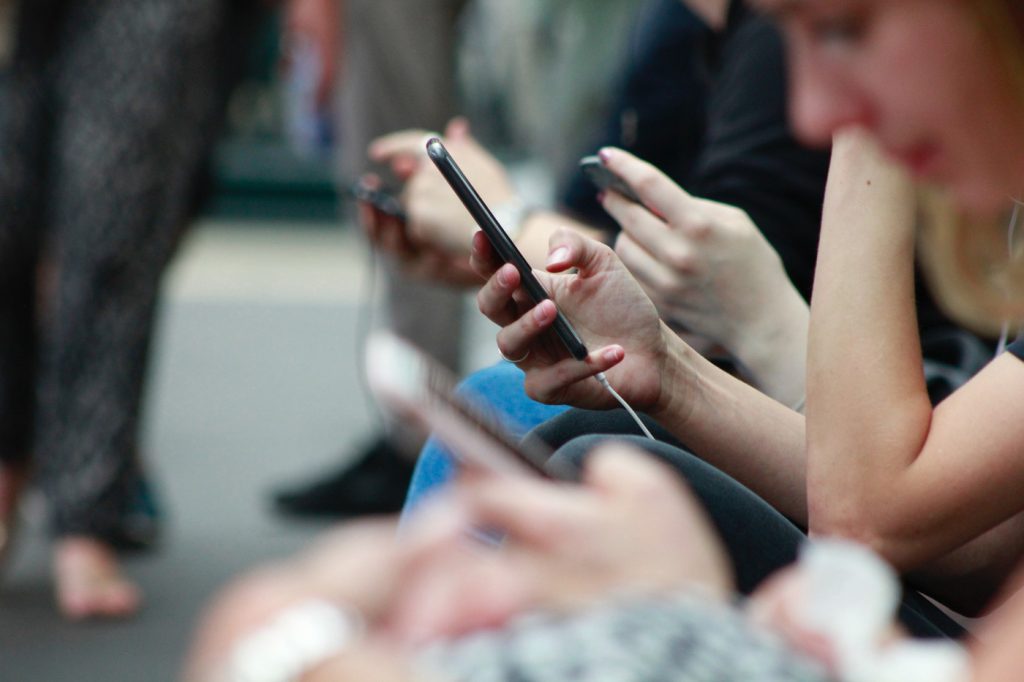 Why reply to buy works
It's all about removing friction from the purchasing process. It's a well-known rule in ecommerce that the more steps a customer has to go through to make a purchase, the more you lose at each step. Another hoop to jump through just gives the customer another chance to walk away.

One ecommerce review found that 22% of abandoned carts came down to the usability of the cart. Usability covers several things, from the number of steps to how easy those steps are to execute.

When you look at that from a text marketing point of view, an obvious step to lose people on is clicking through to a website. Most companies still do that with their texts. They'll send an offer text out to their SMS list with a link for people to click on. That link often takes them to the product page where they need to make a selection. From there, they'll have to go through however many steps there are of the website checkout.

For many people on mobile, this just isn't an ideal experience. Sometimes websites don't render as well on mobile or people find they have to spend time pinching or expanding screens. The frustration leads to them giving up.

You also have to consider people's shopping habits. M-commerce is growing significantly, although it still lags behind e-commerce customers buying using desktop or laptop. One of the habits commonly observed is that people often browse on mobile, but purchase later on desktop or laptop. A reason for this is often that they simply find desktop to be easier to navigate to make the purchase. There's no screen pinching and they can easily get around the website.

The big opportunities in m-commerce lie with making the whole process easier. Mobile wallets and one-click buying options have become part of the solution, and m-commerce is expected to grow to be at 44% of all e-commerce sales by 2024.

Reply to buy allows the customer to skip any potential hassle associated with navigating a website on their phone and cut to the purchase step. It's a huge opportunity to get a foothold in the lucrative mobile market and increase the likelihood that mobile leads to conversions.

The customer experience is much more streamlined. The bottom line is reply to buy works because it's super-convenient.
Final thoughts
Why is "reply to buy" the best thing in text marketing? Because it's the easiest way for customers to buy from their mobiles. 

Most people keep their mobile phones close at all times and will see your text messages. You can improve their mobile shopping experience by removing as many hurdles as possible, using tools like reply to buy. 

Try out "reply to buy" SMS campaigns for yourself on your next text marketing campaign. Schedule your product tour with TextRetailer.