Can you successfully run your retail business via text message?
Spoiler: Yes, you absolutely can and we've got some examples to prove it below.
Whether you're using text marketing to augment what you do online or in a retail store, or if you want to just do business entirely via text, it's possible with the right text marketing platform in your corner.
How are retail businesses texting successfully? We've broken down some key aspects of the best text-based businesses:
Know your target audience
One of the first things successful text-based retail businesses do well is develop a very clear understanding of their target audience. They know the exact "avatar" they're speaking to and they narrow in on that audience with their messaging.
In fact, we'd say one of the best things text marketers can do is take a segmented approach, crafting messages to suit a specific segment of the audience. This helps to keep text messages highly relevant to the recipient, and when you do that, they're also more likely to read any future messages.
One of your first decisions when you want to be text-focused should be to narrow down the "who" and "what." If you already have a broad retail offering, what will your text service focus on? How will it be appealing and to whom?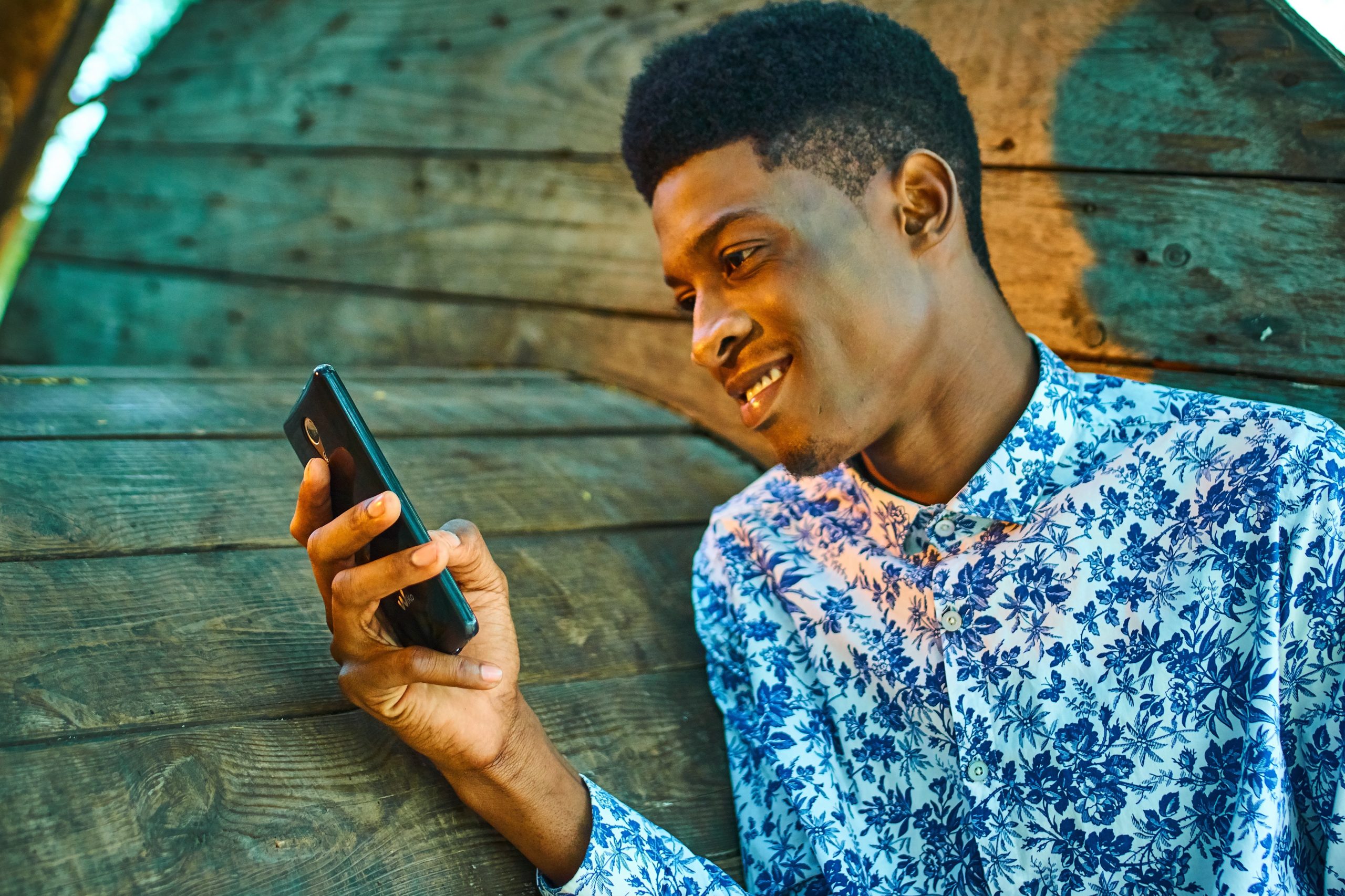 Grow your text subscriber list
Another thing the most successful text-based retailers focus on is growing their text subscriber lists. They aim to get as many of those "ideal customers" signing up as possible and make it a priority to have a continued strategy for growth.
This might be via different avenues, depending on where you will find those customers. For example, if you're selling deals on coffee beans via reply to buy text marketing, consider where your target audience hangs out. If they're all reading a particular magazine or following certain websites, you might want to invest in either print or PPC ads offering them an easy way to sign up.
You might also have a simple landing page built for your business where people can sign up to your list. If you use social media, this can be a low-to-no-cost option for promoting your sign up page.
The key is not to lose focus on growing subscribers once your business gets busy. There's always churn to consider, so you need to be building a sustainable pipeline to keep going.
Have the right text marketing platform
A third feature of the anatomy of successful text-based retailers is that they enlist the services of a robust text marketing platform. For text retail to be a success, you need to have a customer-facing experience that is simple and valuable to them. You need the same on your end of it! Your platform should include the features that you need to run text retail as smoothly and effectively as possible.
To begin with, if you're going to sell via text, then you'll want a system that allows "text to order." We wrote about this a while ago, examining how you can build your own text to order system, much like WineText. The bottom line? You can build your own system, but it's fairly complex. The simplest answer is to use a text marketing platform that incorporates all of the features needed.
TextRetailer's "reply to buy" feature means that as soon as a customer responds that they'd like to order, the payment and fulfillment process is automatically triggered in the background. This eliminates tedious manual entries, or having to jump between different systems.
Having the right text marketing platform means that you're able to successfully scale text-based retail without needing to add a whole lot of resources. Process automation is a huge success factor, allowing you to keep providing a high level of customer service.
Want text-based retail success? You need the right text platform behind you…
Make the right offers
Another important feature of successful text-based retailers is quite simple on the face of it: they make the right offers. Through knowing their customer base and understanding what appeals to them, they are able to put together offers that can't be refused.
Part of this is delivering upon whatever you promised when asking the customer to sign up for text offers. If it's deals they're after, then deals are what you need to give them!
WineText is a great example of a text-based business with a simple value proposition that is very popular with their customers. People sign up because they want incredible deals on wine. They get one text per day with a wine offer and if they want it, they simply reply with the number of bottles to order, then the process is taken care of in the background. In fact, this service is so popular that if they miss a day, customers message wanting to know where their text is!
You could say that WineText is the goal state for text retailers. You want customers to be demanding that you send them a text.
Keep it simple for your customers
What else is found in the anatomy of successful text retailers? A huge part of it is that they've found a system that makes it simple, even pleasurable for their clients. On the client end, the experience is seamless, with no hoops to jump through.
This is where you need a proper setup for text to order. Once clients have an account with you, the process for them should be nothing more than replying to a text. When they have done so, their order should be with them in a matter of days, providing them with exceptional customer service, too.
Reap the rewards
We can't talk about the anatomy of successful text-based retailers without noting that they reap the rewards from having the features we've discussed above.
Here at TextRetailer, we can share some of the success stories of our clients, who are growing their revenue with text-based retail. You can see that even those with lower conversion rates added considerable amounts to their bottom lines:


Conclusion
Successful text-based businesses know their customers very well and have become adept at giving them a great experience via text. Importantly, they have the right text marketing platform in place to help them operate seamlessly.
Are you ready for success with text-based retail? TextRetailer offers you "reply to buy," a simple retail experience for both customers and retailers. Click here to learn more about how we can help you.