Text marketing in 2022 is a communication channel with wide opportunities.

While there has been growth in use of text as a medium for reaching customers, it's still not at the maturity of channels such as email or PPC. There is room for more businesses to take advantage of text messaging as a reliable way to get noticed.

Why should you take a second look at text as a marketing channel? We've pulled together some current data, trends, and strategies to highlight the opportunities for businesses within text marketing:
Key text marketing statistics in 2022
One of the first places to look when assessing whether you'll use any marketing channel is whether that channel reaches your desired audience. For example, research tells us you wouldn't use email to reach Gen Z, or TikTok to reach The Silent Generation.

You should always have your desired audience clearly defined before going into any marketing initiative, including text marketing. The good news with SMS is that it has a very broad appeal.
General statistics
Here are some general text marketing statistics: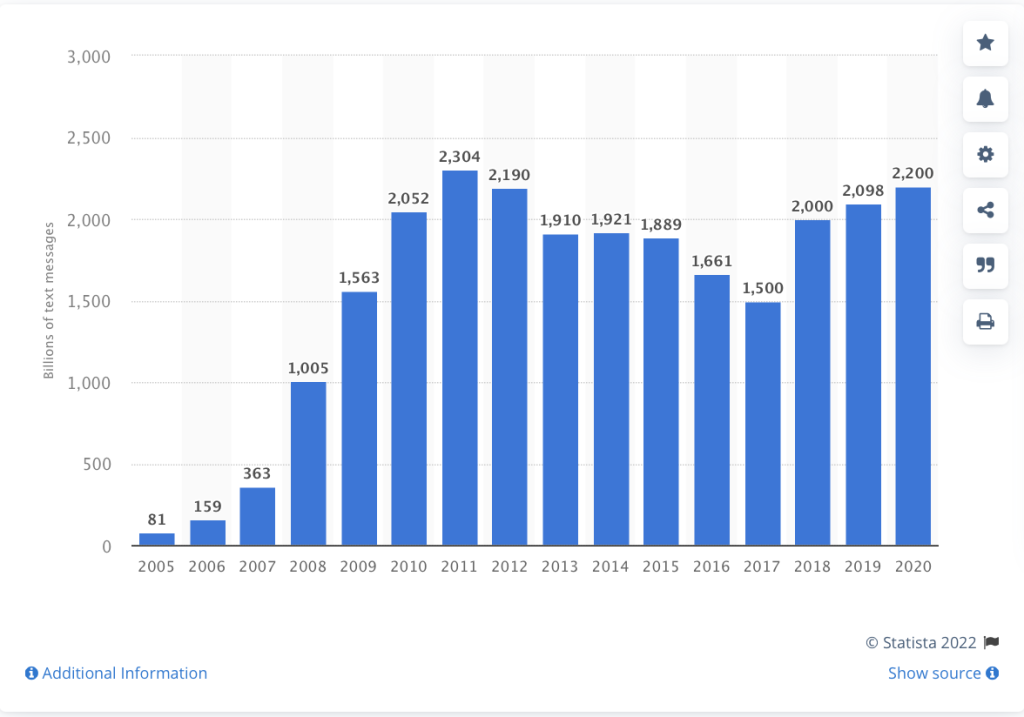 Demographic data
Who is using smartphones and text messaging? Pretty much everyone:
Effectiveness of text messaging
Here is some data on the effectiveness of text messaging as a marketing channel:
Text marketing trends and strategies for 2022
The bottom line for all of this data is that text messaging is an effective channel for getting a response across multiple consumer groups. On the whole, customers view text messaging favorably and enjoy the quick convenience of the channel.

Where does that leave you in 2022? Now is a great time to try out text messaging if you haven't already, or to improve your strategies if needed. This next segment looks at some trends and strategies happening within text marketing now:
Customer service adoption of SMS
There's a growing movement of consumers who not only prefer text messaging as a medium, but would prefer it as a customer support solution. Some data indicates that almost 13% of customers are more likely to support businesses that have text back capabilities. In other words, they're looking for back and forth communication via text.

Two-way SMS communication for customer service can be a win/win. SMS is a fast, efficient communication channel for customers and there's no need to wait on a phone or live chat hold to get their query resolved. The customer can reply at their own pace and expect that customer service will respond at theirs.
SMS driving website traffic
In the world of websites, traffic begets more traffic. Websites that have strong traffic numbers are boosted in terms of SEO (Search Engine Optimization), and in turn, the search engine shows the website higher up in results.

SMS is another channel that can boost website traffic relatively efficiently. SMS marketing campaigns can easily direct customers to a website link and request them to carry out a desired action (such as a purchase, or signing up for something). With almost 55% of all global website traffic coming from mobile devices, SMS leans into that trend.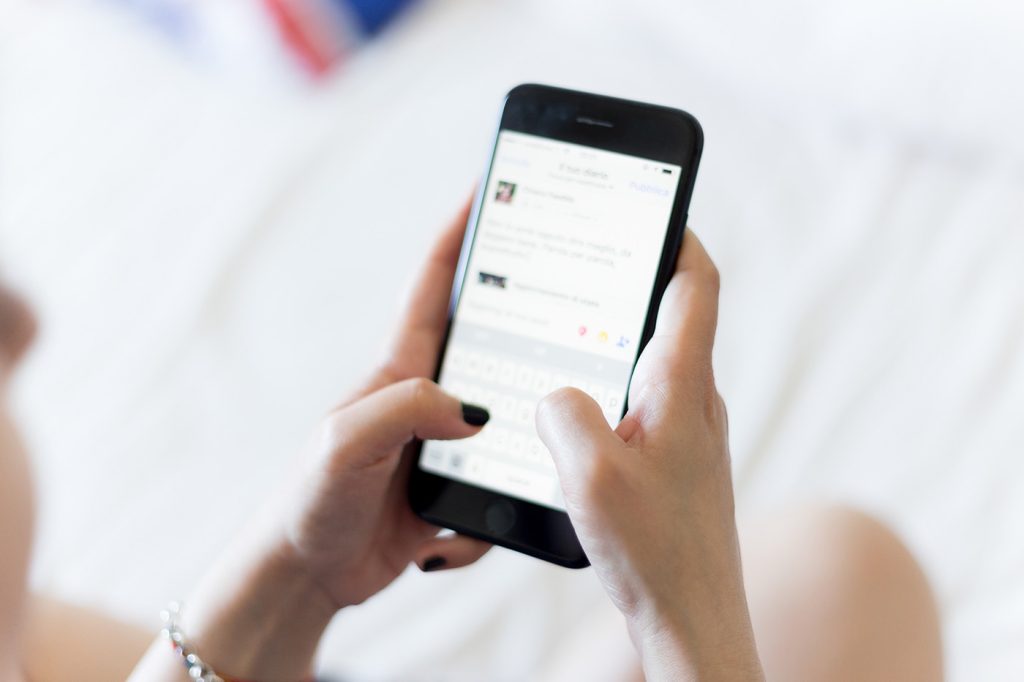 SMS for customer loyalty
What comes to mind when you consider customer loyalty? For some it is about regularity of purchases or participation in loyalty programs, but the bottom line is that it's about establishing a long-term relationship with the customer.

SMS marketing helps on multiple fronts. First, it's a channel that easily enables you to split your customers into segments for more targeted messaging. This improves loyalty by developing that more personal relationship and ensuring that the messages they get are more relevant. The immediacy of the channel allows companies to respond quickly.

Second, SMS is a great channel to facilitate loyalty programs. 90% of customers say they have gained value from SMS loyalty programs and it's a service that they will actively look for.
Text messaging is all about simple, fast and convenient, so what if you can translate that into sales? You can, with reply to buy text marketing messages.

Just as it sounds, reply to buy means that you, the business, send an offer via text to the customer. If the customer wants to make a purchase, they simply reply "yes" and the number of units they would like.

The reply to buy setup holds the customer's shipping and billing information, so they automatically place an order when they reply in the affirmative, and it is quickly shipped out to them. This is a feature that is largely untapped in the text marketing space, but is available here at TextRetailer.
Final thoughts
Text marketing in 2022 is a channel that still has a lot of opportunity for growth. It meets a wide representation of consumers and has been shown to be a preferred channel for convenience and efficiency. 

If your business has not started with text marketing yet, now is a good time to get in. Build up your opt-in list of text customers and send regular, relevant messages. You may even consider adding it as a two-way customer service channel. 

To get started with text marketing, check us out here at TextRetailer. We offer a powerful, reply-to-buy feature and a host of useful functions. Get your free demo here.