Conversion rates are a key metric for anyone in the ecommerce space.
In simple terms, your conversion rate is calculated by working out the percentage of users who completed a desired action. So if you're hoping to get customers clicking on your text marketing messages and making a purchase, it's the percentage of those who buy after clicking through.
There are all sorts of possible obstacles to conversion rates. Maybe someone was just curious and never had the intent to buy. It's also common for barriers to impede the actual customer experience itself.
One key roadblock? The number of clicks a customer has to make to get to the goal action.
Some key mistakes marketers make
Text marketing along with email marketing represent golden opportunities for marketers to get in front of a wide audience. However, average ecommerce conversion rates tend to hover between 2% and 3%, with text marketing averaging around 2.65%. That's a lot of potential slipping through your fingers!
When we examine why customers don't convert, you have to consider the entirety of the journey that customers have to take to get there. For example, if you were using reply to buy text marketing, it's a relatively short journey for the customer. They simply reply to your text message with the number of items they want to buy and that's it. You can't do much else to make the customer experience easier. If those messages aren't converting, you have to examine the messaging and the offer. Are they compelling? Are they geared toward your target audience?
Outside of the simplicity of reply to buy, your marketing messages generally require the customer to click through to your website. One of the key mistakes marketers make here is sending the customer to a product detail page, or worse still, category or home pages that require the customer to take extra steps to find the product they are interested in.
This process can be cumbersome for the customer. It often involves them finding the product, adding it to their cart, then going back to the category page to find the next product, and so on. They then have to click the checkout button and go through each step.
Around two-thirds of checkouts are abandoned, with 27% of people citing complicated checkouts as the reason. As a general rule, once you've got a text subscriber to click through to your site, each additional click they have to make is a potential point for them to drop off. People like fast, simple and convenient, and remember that shopping on a mobile screen also tends to be more difficult than on a laptop or desktop. More clicks means more inconvenience.
More clicks means more inconvenience to shoppers on their mobile phones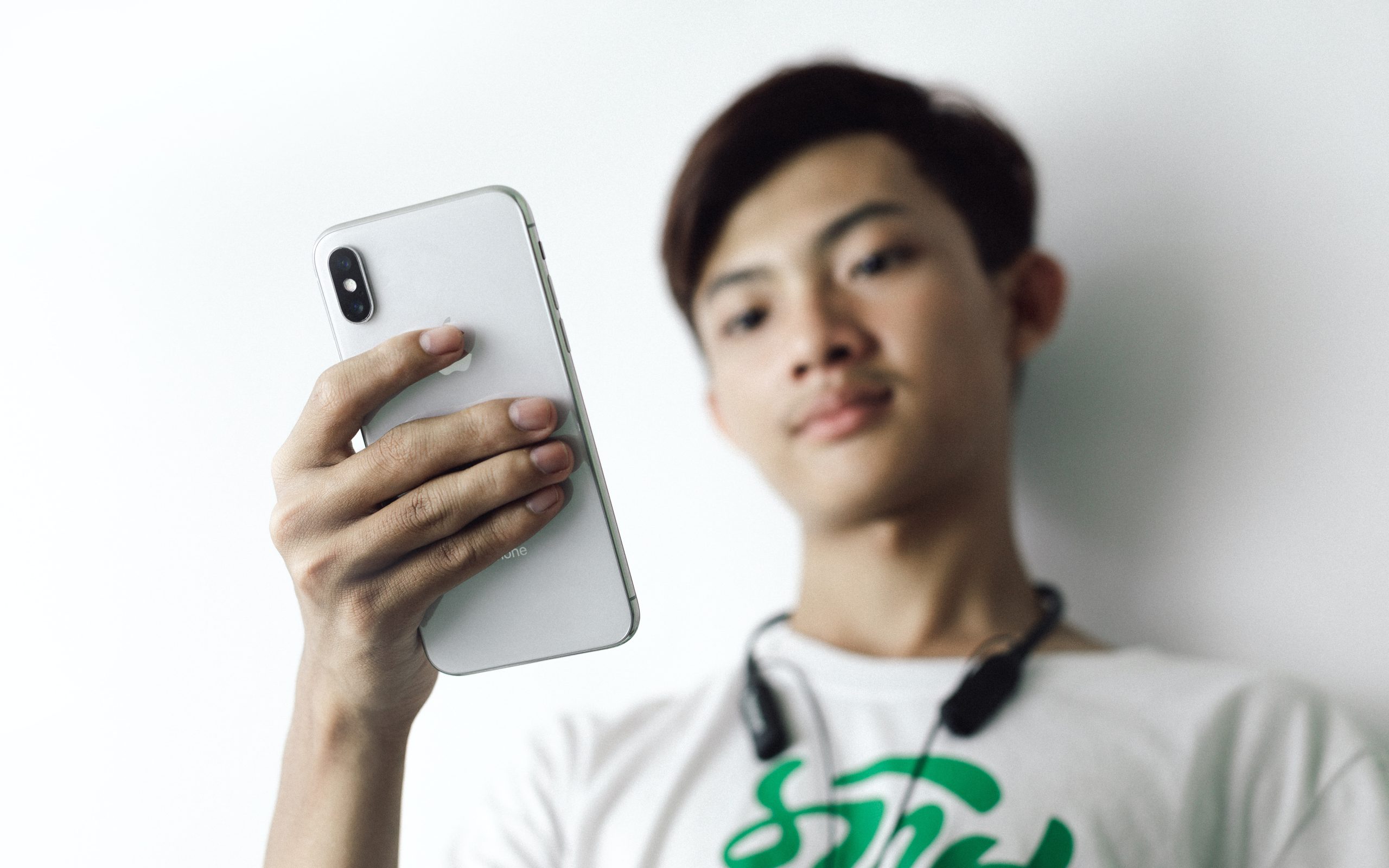 What does a good customer experience look like?
If your goal is to attract more conversions via your text messages, then it's important to consider what a good customer experience looks like. Fortunately, there are ample studies on this in the ecommerce space so we already know a number of points:
Consider shopping behaviors
Each message you send out should have a clearly defined goal that you're hoping to achieve. It should also have a specific audience in mind. The past behaviors of people on your text list can give you clues to segment your list and try to send messages to the people for whom they are most relevant.
The fact is, not everyone is ready to make a purchase right away. Some are browsing just for fun, while others are not yet ready to make a purchase decision and are checking the options. These are the people who tend to be happy to look around. In these cases, directing them to a category page, or a page with your sale items might be just fine.
A person who is ready to make a purchase doesn't want to browse around to get to the item they need. They're looking for the quickest route to purchase, and speed will be your key to higher conversions. "Less is more" is the rule to follow in terms of how many clicks they will need to make to complete a purchase.
Think about each step
There are several ways that your website could trip you up by creating a bad impression on customers. Factors such as confusing site navigation, lack of filtering options, or a poor quality search function can turn people off very quickly.
Again, consider that if someone is coming to your website via text message, they're browsing on mobile. The small screen experience needs to be optimized to make it easy for them.
Remove common shopping cart complaints
Ecommerce shopping has a number of common complaints leveled against them. Optimizely outlines some of these:
Surprise over shipping costs. This is a common step of the process where shoppers drop out. Being upfront about any shipping costs helps – even better if you can find ways to eliminate them altogether.
Lack of trust elements. Shoppers are wary of giving up their credit card details when they're unsure whether the company is trustworthy. Trust elements such as seals, reviews and testimonials can help.
Lack of payment options. If you only take PayPal and the customer doesn't have an account, you've lost the sale.
Checkout is too complex. People don't like to be dragged through multiple steps (or very long, single form checkouts). A common strategy in ecommerce is to shorten the checkout process as much as possible. Only ask for form fields to be completed when absolutely necessary and auto-populate information where possible.
Optimize for mobile
When you adopt text marketing, you're asking people to take action via their mobile phones. This means the mobile shopping experience and mitigating its known challenges should be a priority. Some of the top complaints about shopping on mobile include:
Having to enlarge the screen constantly in order to click on the right thing. (Just picture this when coupled with the problem of having too many clicks to make!)
Slow load times on mobile.
Poor navigation experience.
Text that is too small to read.
Images that are too small.
The bottom line: you'll want to make sure your mobile shopping experience is optimized before you send out text marketing messages that ask people to click through to your website.
QuickCarts: A Solution for streamlining the shopping experience
Is there a solution for ecommerce retailers who'd like to reduce clicks on mobile? Yes! QuickCarts by TextRetailer streamlines the shopping experience for your customers by creating a "QuickCart" – a cart page that lays out all the recommended products the merchant wants to feature in a simplified, single-page shopping experience. The customer simply clicks on the items they want from the QuickCart to add them to their shopping cart, then they can click checkout to finish up. This vastly reduces the number of clicks they need to make to add products to the cart.
From the merchant end, you would create a QuickCart by adding the products you want to feature. You'd then share via email, SMS, social media or QR code the link to your QuickCart campaign so that customers are taken straight to the page.
QuickCarts make reordering incredibly easy and eliminate shopping distractions with a curated list of products. One-click checkout is a huge bonus for returning customers; as long as they've checked out previously with their address and credit card details, they can check out with one click on future purchases.
Reducing the number of clicks your customers have to make can go a long way toward improving your conversion rates. Take a look at QuickCart here and see how you can start using it to sell more products.