Is your business ready to grow via text marketing?

An important asset you need first is a list to send your text messages to! This isn't something you can buy or piece together – anyone on a text marketing list must be there voluntarily and with their express permission.

That means the first challenge for businesses is how to build that text marketing list. We've written previously about various strategies for getting more text marketing subscribers, but we'd like to add another thing to your list: The use of QR codes.

Here's what to know about how to use QR codes to grow your text subscribers:
What is a QR code?
A QR code (Quick Response Code) is a special type of matrix barcode that was invented in Japan in 1994. It was initially used as a tracking tool for the auto industry, so Toyota could monitor vehicles through the production process.

QR codes are easily read by digital devices and store information as a series of pixels within the square grid. They're popular these days as mobile marketing aids, particularly for directing consumers to an associated website. Mobile phone users can scan them with their cameras or with a QR code-reading app.
Why are QR codes beneficial for businesses?
There are a few benefits of QR codes for businesses. First of all, they're a simple convenience for the audience you want to reach. Instead of typing in a web address, the user scans the QR code and is automatically directed to where they need to be. Whenever you want an audience to take action, the lower the barrier for them, the better. QR codes help eliminate these barriers.

Second, QR codes are easy for businesses to set up. There are several free QR code generators online, or your marketing software might already do this – TextRetailer does! QR codes are also very easy to display. You can add them to posters, product packaging websites and more.

QR codes also offer you the ability to track marketing campaigns and gather data on how successful they are. For example, you can have a specific QR code for each individual campaign, allowing you to track and measure.
How can you use QR codes for text marketing?
One of the first things we'd like to highlight here is the concept of "scan and subscribe." This is a simple way to get more subscribers joining your text list. TextRetailer offers this by generating a QR code for each keyword on your texting number. When that QR code is scanned, a pre-written text message will be opened up as a draft in the user's messaging app. You can customize this message however you like and all they have to do is hit send to join your list.

You could apply the same thing to get people entering competitions or raffles that you host. This could even be an incentive to get people joining your text list. The flow would work by having them scan the QR code, send the message that pops up in their messaging app, receive a message asking them to confirm subscription and reply back with confirmation.

How else might you apply QR codes to text marketing? Here are a few ideas:
Put QR codes on product packaging or labels so that customers can "text with a representative." Customers could ask any questions they have about the product and receive answers via text.
Display QR codes in advertisements (print or online), or on sales counters encouraging people to "text to receive our latest offer." This could put them into a "reply to buy" sequence, so they're able to easily access a simple and convenient way to shop.
Use at customer pickup of online orders. Over the course of the pandemic, many retailers have set up designated parking for people who have arrived at the store to pick up an online order. Shoppers can scan a QR code which populates information about the spot they are parked in and pulls their order by associated phone number.
If you send out print catalogues, you could have a QR code associated with each product in the catalogue. Customers could simply scan the QR code associated with the product and send an automated text. You could then send a "reply to buy" text as a response, giving them an easy way to order from you.
Offer customers who scan your QR code and subscribe a special discount. They'd scan the code, send the auto-populated message and receive a discount code in return that they could use online or in-store. Meanwhile, you can track the success of this campaign, both by the number of text requests you receive and the number of codes that customers redeem.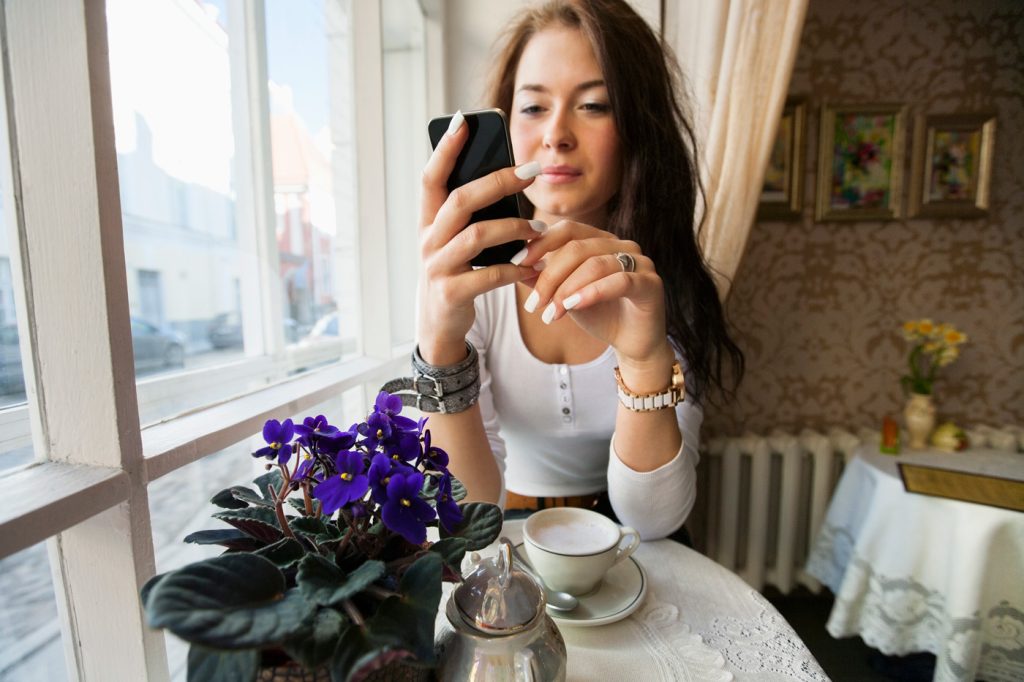 Where to put QR codes
In order to successfully use QR codes for text marketing, you need to place them strategically. They need to be in spots that customers will easily see and respond to. Here are a few of our ideas:
Put QR codes in any regular brochures, flyers or other print marketing that you send out. Remember to make the QR code specific to the campaign so you can track success and monitor which strategies worked the best.
Put QR codes on inserts in orders that you ship out. Encourage customers to subscribe to your text list and/or to send feedback via text.
Put QR codes on car stickers or magnets, particularly on any business vehicles that you operate. Here's an idea for any local contractors – you could set up a system to "scan the QR code to request a quote." That way people can text you and you can get back to them as soon as possible.
Have QR codes on posters. These might be on store windows, at the counter, at bus stops, in subways…
Put QR codes on any print ads that you run. For example, these might be in trade journals, newspapers or magazines.
Final thoughts
QR codes make opting into text marketing easier for customers by eliminating friction. They don't have to type out any messages or remember any numbers, they simply scan and send an automated message. 

TextRetailer is excited to be able to offer "scan and subscribe" among our features. When your goal is to grow your text list, QR codes help to make that an easier task. Schedule your free product tour here with us and find out how we can help you to successfully implement text marketing.