Is your online store built on Shopify?

If so and you want to get into text marketing, the good news is TextRetailer has a solid integration with Shopify that allows you to easily get started. You can even use the data you have stored in Shopify to effectively create relevant segments for your messages.

Importantly, for your customers you can offer a smooth purchase process. There's no need for apps, clicks or long checkouts – they can simply "reply to buy" and their purchase is processed.

Want to know more? Here's the rundown on integrating text marketing with Shopify:
Why try text marketing?
There are several compelling reasons to try text marketing, beginning with the fact that text is a channel most of your customers will be using. 97% of Americans own a cellphone, while 85% own smartphones.

Meanwhile, 48% of consumers have expressed a preference for text as a channel to receive brand updates and 95% of text messages are read and responded to within three minutes of delivery. Compared to email, text messaging has a much higher response rate.

Another great reason to give it a go is to find a way to cut through the noise. People's inboxes are slammed, their social media channels are inundated with advertising, and they often miss messaging that you would hope they'd see. Text messaging offers you an opportunity to stand out from the rest and use a channel that isn't yet swamped.

For Shopify store owners, text marketing is made easy with TextRetailer's Shopify integration. If you're ready to get started, here's what you can expect…
Text marketing for Shopify stores
The first thing for Shopify store owners to know is that this isn't regular old text messaging – the unique "reply to buy" feature means that for the customer, everything is happening via text.

Just as it sounds, "reply to buy" means that you can send a customer a text message promoting a product and all they have to do is respond with "yes" or the number of units they'd like to buy. It's about as simple as it can get, with almost none of the usual speed bumps that customers run into on ecommerce checkouts.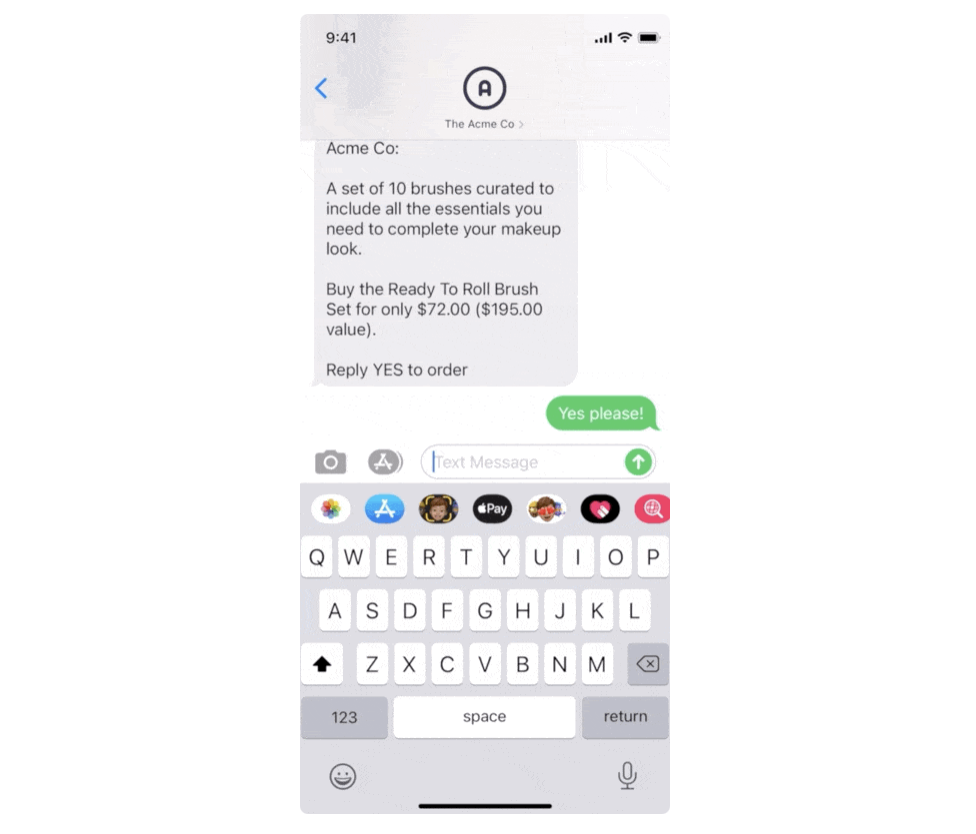 Orders fulfilled through Shopify
One of the important efficiencies you need if you're going to offer purchasing via text is to operate with your current fulfillment system. You need your inventory to remain accurate and a fulfillment process that remains consistent.

That's where our Shopify integration comes in. Your shop by text orders all come through the same place as any orders that are placed through your Shopify store. It's one system of management so that you're not doing extra work along with your text marketing campaigns.
Easily build your text marketing list
One rule of text marketing is that everyone on your list MUST have opted in to be there. It is against the law to simply add contacts to a list. Additionally, you have to offer a way to easily unsubscribe, in case anyone changes their minds.

Shopify store owners might wonder, how can I build up my text marketing list? The answer is as easy as how you grow email marketing lists – with a form on your website that allows people to opt in.

TextRetailer offers form integration to capture mobile phone numbers directly from your ecommerce site. You can also use special numbers or short codes, where a customer texts you directly to join your list. If you have a physical shopfront, for example, you might have flyers or posters that advertise your short code.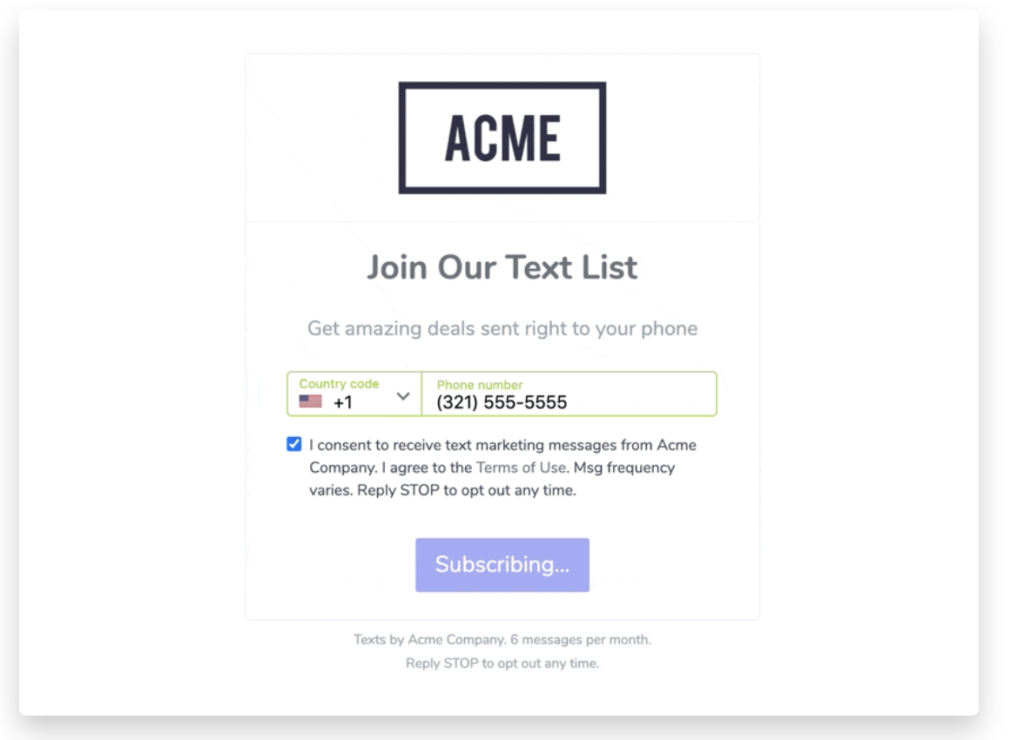 Relevant, automated promotions
One of the most powerful marketing strategies is to segment your customers based upon their actions and preferences, so that you're able to send them offers that are relevant to them. Fortunately, Shopify allows you to hold a wealth of data, which gives you options for segmenting your customers appropriately.

When you combine the power of segmentation with TextRetailer's Shopify integration for text marketing, you get highly-relevant offers, sent in a timely manner, via a channel with high user engagement.

For example, some triggers for texts might include signing up for your list via a certain promotion, making a purchase or even abandoning the shopping cart. Text subscribers might receive offers that pertain to their interests, upsell offers for their purchases, or abandoned cart texts.
Send out promotions
Your TextRetailer integration with Shopify doesn't stop at just "reply to buy" texts or promoting only specific products. You can send out text messages to your list for any sort of promotion you have going on.

For example, if you have holiday sales, limited time or scarce offers, or even VIP deals exclusive to text subscribers, you can send out the message via text. You can use text in the "traditional" sense, in that you include a link for subscribers to click through to.
Tips for text marketing success with Shopify
What can you do to be successful with text marketing? Here are a few of our tips:
Give people a good reason to sign up to your text list, then deliver! People like incentives such as access to exclusive offers, or other value-adds. Figure out what works for your audience and make sure you give them what they're expecting.
Use text marketing regularly. It doesn't have to be daily, but use text regularly enough that people remember who you are, yet not so often that your texts feel intrusive. Find the right frequency for your customers (you can test this out).
Use your Shopify data to send personalized messages. Any sort of marketing is much more effective if it is relevant to those who receive it.
Follow the rules. Only text people who have subscribed and always offer an easy way to unsubscribe. There are some hefty fines associated with flouting the rules.
How to get started with text marketing for Shopify
We hope this has given you some insights into how you might use text marketing as an integration with your Shopify store. Now is a great time to get in on text messaging your customers, while the channel is still relatively uncrowded. It may even help to give you a competitive advantage in terms of customer reach. 

Ready to try text marketing for Shopify? Awesome! Text messaging gives you a great opportunity to reach your customers. 

To try TextRetailer's Shopify integration, schedule your product tour.