It's always a challenge for brands to find effective ways to keep up engagement with their customers.

As technology advances and strategies become more widespread, there always seems to be a drop-off in effectiveness of the chosen medium of communication. Your strategies need to evolve to keep up.

Email has been a tried and true method of reaching out to customers for years now, but it has seen waning results for many businesses. Could SMS be the new answer?

For marketers, there is some debate around email vs. SMS marketing. Is one more effective than the other? Where should your budget go when you have finite resources? Here, I'm breaking them down – will there be a winner?
Email vs. SMS marketing
To compare the relative pros and cons of email vs. SMS marketing, let's look at a few key areas that matter to marketers:
Opt-ins
Both require having a list of subscribers who have opted in to receive your messaging. Buying lists is not recommended in either case. While it is legal to send emails to a list you have bought, you are constrained by rules under the CAN SPAM Act of 2003.

For SMS marketing, you can buy a list of phone numbers, but the Telephone Consumer Protection Act (TCPA) makes it illegal to send marketing messages unless recipients have expressly opted in. You can be in all sorts of trouble (including steep fines) if you don't follow the rules.

One thing many businesses assume is that people might not want to subscribe to SMS. Studies show that's not the case, however. For example, G2 found that 54% of consumers would like to receive promotions via text message, yet only 11% of businesses send promotional messages. Further, 60% of customers would like to be able to text businesses back for things like customer support.

The numbers are relatively similar for email. 61% of consumers say they would like to receive a weekly promotional email. To add further food for thought, 60% of emails are now opened on mobile, so in a sense, there is crossover between SMS and email.

Winner: Let's call it a draw
Open and conversion rates
Open rates for both text and email represent your reach.

Ecommerce email campaign open rates average 11.81% with a conversion rate of 0.09%. This means that if you send a campaign to 1,000 individuals, you could expect about 118 of them to open the email and it would generate about 9 orders.

Compare that to text marketing which has about a 95% open rate. At TextRetailer we are seeing a conversion rate between 2% – 6.5% depending on the industry and the offer presented. Sending a "reply to buy" campaign that matches these rates to 1,000 people would result in nearly 950 people seeing your message. It would ultimately generate 20 – 65 orders. Up to 7x more orders than the email campaign.

Response time is also faster for SMS. On average, it takes someone 90 seconds to respond to a text and about 90 minutes to respond to an email.

Of course, the main caveat is that you send effective messages. It doesn't matter which channel you use: you won't get results if your messages aren't engaging or don't appropriately target the audience

Winner: SMS marketing
Audience profile for SMS vs. text marketing
Email usage is widespread across all age groups in the United States, with only a slight decline among consumers in the 65+ age group. It is still one of the most widely-used tools for digital communication, among both businesses and consumers.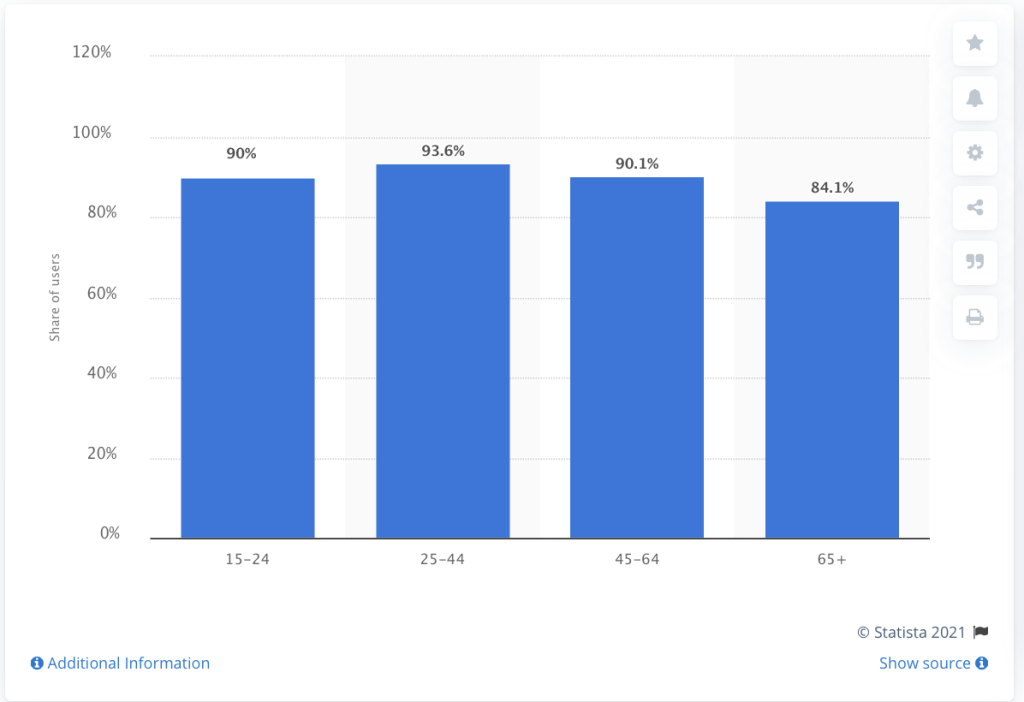 For text messaging, 91% of teens who have cellphones actively text, while adults under 45 send and receive 85+ text messages per day on average. Text is the most-used form of communication among all American adults below age 50. Adults 55+ send and receive 16 texts per day, while it is estimated one quarter of those over 65 use text messaging.
Winner: It depends on your target demographics, but both are popular.
Choose the correct channel for the message
Another point toward the effectiveness (or not) of email vs. SMS marketing is the content and type of message. This should play a key factor in the channel that you choose to use.

For example, text message is not the medium to use for long updates. Effective texts are short and to the point, while enticing the customer to take whatever your goal action is. Email would be the most appropriate channel for a big update (like a list of all your Cyber Monday specials, for example). You could combine them and use text to direct subscribers to check out a page or email with more information.

Winner: SMS for short and sweet, email for longer and more detailed.
Challenges of SMS and text marketing
One of the major challenges for email is actually getting the attention of your subscribers. Inboxes are becoming more and more crowded, with around 269 billion emails sent each day. Around 50% of those emails are spam, and people have become accustomed to tuning out promotional emails as a result. The volume of emails in front of them can be overwhelming.

Another factor that is impacting email reach is the efforts of the email platforms to separate out emails for their users. For example, legitimate emails end up in spam folders, or you might find your email goes to the "promotions" tab in Gmail, where it is less visible.

While SMS doesn't have the same extent of challenges with reach, that may be because it's not yet as widely used as email. Spam texts are a creeping issue with SMS, with around 60% of people saying they get at least one spam text per week. While there are regulations coming in that may help to mitigate spam texts, the issue could also potentially grow with an increase in SMS marketing usage.

Another challenge can be getting conversions via mobile. While mobile conversions are rising as a percentage of total number of ecommerce sales (around ⅓ of sales came from mobile last year), there's still a large number who will use mobile to browse, preferring to purchase later on desktop or laptop.

What stops people from buying on mobile? Often it's the relative ease or difficulty of navigating a website, adding things to the cart, and completing the checkout. This is what TextRetailer's "reply to buy" function seeks to remedy – it removes the barriers to making the purchase because the customer just has to respond to the text to buy the item, then the process is automated.
Winner: Probably SMS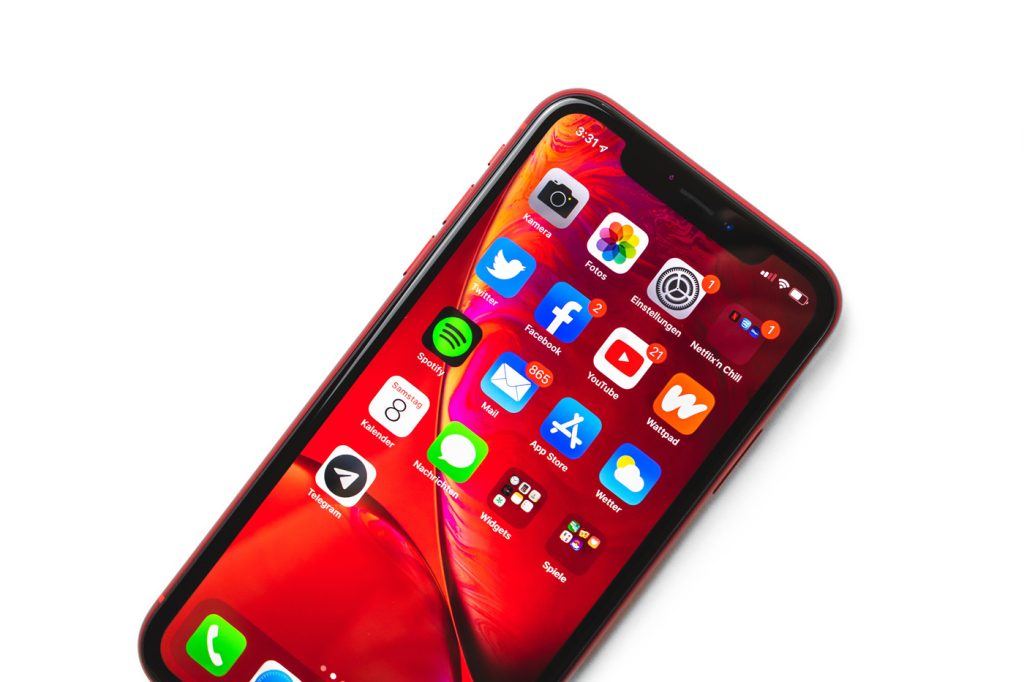 Cost
Cost is always going to be an important factor to account for. With SMS, you will pay for every single message you send out, whereas email charges are bracketed and vary depending on the rules of your provider. For example, many email platforms let you send up to a certain number of emails for free, then you will be charged a monthly subscription based on the size of your list.

It means that with email, you can probably afford to take a few more risks in terms of how you target your messages. With SMS, you'll want to be extra careful about appropriate targeting so that you don't spend more than you need to on texts that won't be read.

Winner: Email
Final thoughts
Is there a winner for SMS marketing vs. email? You might expect us as an SMS marketing provider to declare text the winner, but I'm not going to do that. I firmly believe that they are both valid marketing strategies and in fact can be complementary. 

SMS marketing has better open rates but is more suited to short messages. For example, coupon codes, "reply to buy" deals, quick alerts and brief messages about promotions. 

Email marketing can still reach a broad audience and may be better used for longer, more detailed messages. For example, if you want to send out educational information or a more lengthy update. 

Both are great methods for building and maintaining an engaged community of subscribers, so I suggest you try both. Talk to us at TextRetailer to see how we can help you set up SMS marketing.