We are excited to announce a direct integration between TextRetailer & ShipStation! This integration was requested by many of our merchants so we are excited to roll it out today.
Fulfillments Simplified
The TextRetail + ShipStation integration simplifies your fulfillment process:
Automatically sync new orders into ShipStation from TextRetailer
When a the shipping label is created, automatically update the order status, carrier & tracking number in TextRetailer
Automatically send the customer a text with their tracking details

Keep Customers In The Loop
As soon as the shipping label is printed in ShipStation, your customers can receive a text message with all of their tracking details. It's like magic!
Oh and you can fully customize the message that customers receive to match your brand voice.
Looking to get started? Just follow the simple 2-step process outlined below.

Connect in 5 minutes
Connecting TextRetailer to your ShipStation account is basically two steps.
First, login to ShipStation and copy your API Key & Secret from the API Settings page.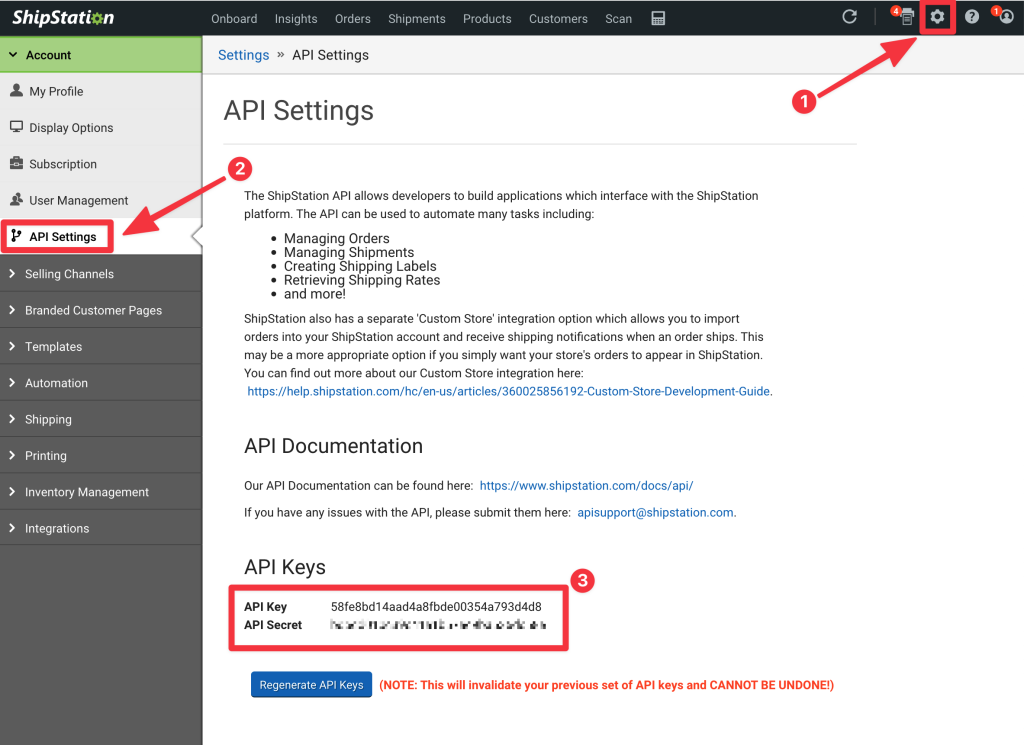 Next, paste the API Key & Secret in the TextRetailer ShipStation Integration page. Then all that's left is to customize integration settings.