Have you built your ecommerce store on BigCommerce?
The fantastic news for you is that you can integrate BigCommerce directly with TextRetailer for a simple, streamlined text marketing experience.
Why do it? Text marketing provides you with great reach among your customer base. 97% of Americans own a mobile phone of some kind and most keep them nearby all day long. Text messages are quickly read and have proven to be a fruitful communication channel.
Are you ready to tap into the possibilities of text marketing? Here's how to hook it up to your BigCommerce store:
Get a text marketing provider
Your first step for an effective text marketing program is to engage a text marketing platform such as TextRetailer. This enables you to easily collect phone numbers to build a text marketing list and send mass text messages.
You're not able to send SMS en masse from a business mobile because you're limited as to how many you can text at once. Text marketing providers enable you to reach large numbers with a few clicks.
A text marketing provider also sets you up with the tools you need to be successful. For example, you'll want reporting and analytics so you can monitor your campaigns. You'll also want easy ways to build your list, including features such as the ability to split it into segments.
Look for a text marketing provider that integrates with BigCommerce because this makes the whole process a lot easier for you. An integration means that data (such as sign-ups) passes seamlessly from your website to your text marketing platform.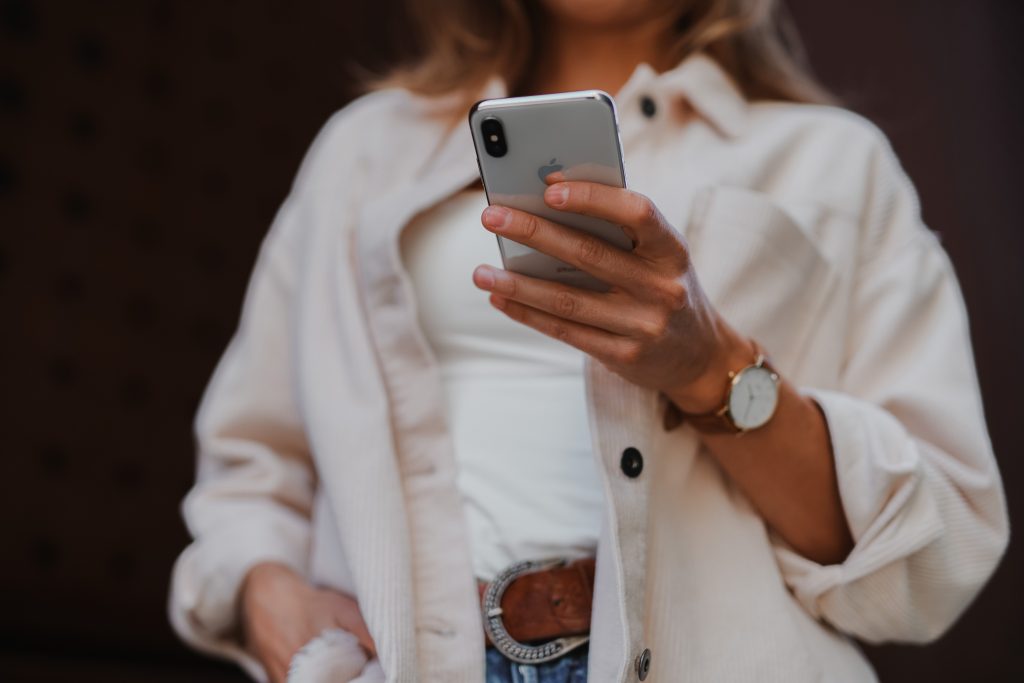 Methods for building your text list
Having a text list to send messages to is the first requirement of text marketing. Importantly, all subscribers must have specifically given their permission to be added to your text marketing list – you can't just scrape phone numbers from a customer list and add them to your text list.
Here are some ways to build your list on BigCommerce once you have selected a text marketing provider and set up an integration:
Pop-up messages
Pop-up forms are a popular way to build an email list, and are now commonly used to build a text list too. Some ecommerce businesses try to collect both email and phone numbers together, often by incentivizing people to sign up with a discount or similar offer.
One thing to make certain of if you use this method is that you include the required compliance message with the SMS sign up. Under US law, you must get the person's express permission to be on your list and include information for how they can opt out. The underlying goal is that people don't receive messages they aren't interested in.
Landing page or embedded form
TextRetailer is one of several SMS marketing services that offers landing pages or embeddable forms to collect text sign-ups on your BigCommerce site. Landing pages are a full page on your website with one clear goal: in this case, getting people to sign up for text marketing messages. They will include a sign up form.
Embeddable forms may be placed on any page on your website. Some retailers like to keep a sign up form in their sidebar, or on pages where it makes sense. As with pop-ups, you need to ensure you're showing a compliance message.
Sign up during or after checkout
Sign up either during or immediately after the checkout process can be a quick win for building your SMS marketing list. You already know the customer is "warm" for your business because they're making a purchase. This can be an ideal segment to prompt via text for things like refills or complementary products.
Sign up during checkout usually works by having a check box alongside the mobile phone number form field. This can include the compliance language, including giving express permission, telling the customer what they're signing up for and offering a way to opt out.
As an alternative, some retailers prefer to offer sign up at the end of the checkout process. This usually works by populating the mobile phone information to a form field with a button that allows the customer to click to sign up.
SMS best practices
Once you've turned your BigCommerce site into a sign-up machine for text messaging, you need to follow through with some best practices for SMS marketing. Fortunately, these can be automated through your text marketing platform for easy processes.
Set up welcome messages
Welcome messages are an absolute must for new text subscribers. Many retailers use these as a double opt-in too, by requesting people to reply with "yes" to receive text messages. This isn't always necessary, although it does help you to comply with requirements for straightforward opt-outs. You can simply offer people the opposite option by having them respond with "no" or similar to opt out.
A welcome message, delivered as soon as someone signs up, helps to set the tone for what your subscribers can expect from you. It's also an important vehicle for delivering any incentive the subscriber was promised for signing up. For example, you might send them a discount code via text. Hint: if you want to inspire more action, put a specific time limit around the welcome offer. People text because they fear missing out, and giving a deadline for an offer can prompt them to act.
Invite your email subscribers
Don't forget your current email subscribers! These can be low-hanging fruit for retailers wanting to build their SMS lists. You may want to offer an incentive to get them on your text list. Various data points comparing email and SMS marketing suggest incentivizing email subscribers to go to SMS may be worth it. Text messages are opened around 98% of the time, compared to around 17% for email.
If you have a dedicated landing page for text sign ups, you could include a link in your email invite. Otherwise consider going a step further and including a CTA for SMS sign up on all of your future emails.
Enable abandoned cart reminders
Ecommerce merchants that don't have an abandoned cart recovery strategy in place are leaving money on the table. Strategies such as retargeting through advertising, sending abandoned cart email sequences, or using SMS messages to redirect people to their abandoned cart can claw back significant revenue for store owners.
Via SMS, an abandoned cart sequence works similar to email. You send a friendly reminder that the customer left items in their cart and invite them to complete their purchase. You may send two or three reminders; just make sure you're not bombarding the customer, or continuing to send messages once they've completed their purchase.
For abandoned cart reminders to work well via SMS, it's important that the customer mobile experience of your site is as optimal as possible. Mobile users have the highest cart abandonment rate at 85.65%. This can partially be explained by people who browse on mobile with the intention of purchasing on desktop or laptop later, however, it's also largely attributed to poor experience on the small screen. Anything you can do to make checkout simple and streamlined on mobile can help you to knock this abandonment rate back.
Conclusion
BigCommerce store owners: SMS marketing is an effective and growing channel that you should get onto as soon as you can. One of the best and easiest ways to do so is to go with an SMS marketing provider that integrates seamlessly with your ecommerce platform.
TextRetailer is here for BigCommerce users and includes unique features such as our "reply to buy" text marketing functionality, or QuickCarts for an easy customer shopping experience. Check us out and click here to get started.